WHY GET BROASTED?
Broaster Company provides a "family" of businesses that assist restaurant, grocery store, and convenience store owners in adding trademark food program offerings without the franchise fees.
Through our lines of pressure fryers, prep stations and merchandisers, Broaster Equipment offers all the supplies and back-of-house materials operators need to get started.
Our variety of Trademark Food Program options allow owners to offer restaurant quality, quick-serve varieties and flavorful menu options to enhance their customers experiences.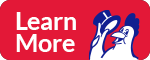 Genuine Broaster Chicken® supplies the freshest available chicken and proprietary ingredients that pair perfectly with our own unique cooking process. The end result is an amazing aroma and incomparable taste that chicken lovers crave.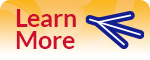 For convenience store owners, Broaster Express® is the top choice to meet your foodservice needs. It's the perfect meal or snack satisfaction for people on the go. It's an unbeatable line-up of grab 'n' go deliciousness that will keep customers coming back again and again.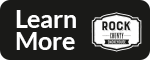 Rock County Smokehouse® is a turnkey, neighborhood-favorite, offering of delicious BBQ. Ribs, pulled pork, and brisket seasoned to perfection with a proprietary rub of blended spices, then real wood-smoked to provide customers an authentic experience from any location.