Ghost Kitchens: What They Are & How to Create One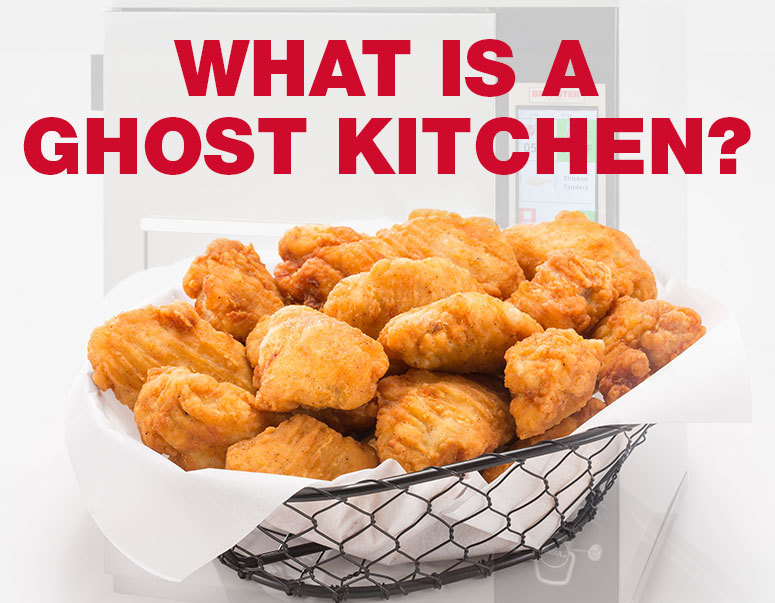 You may have heard the term "ghost kitchen" for the very first time this past year. Although it may sound like the title of a new Stephen King novel, the reality of this food service industry buzzword is much less spooky. In fact…it's downright intriguing.
Some believe the raging ghost kitchen trend is on pace to become a $1-Trillion dollar industry by 2030, while other skeptics believe the trend will slow much, much sooner.
But what we can all agree on is this: ghost kitchens are HOT right now, and sometimes…it pays to strike with the iron is hot.
What is a Ghost Kitchen?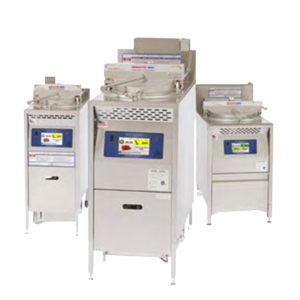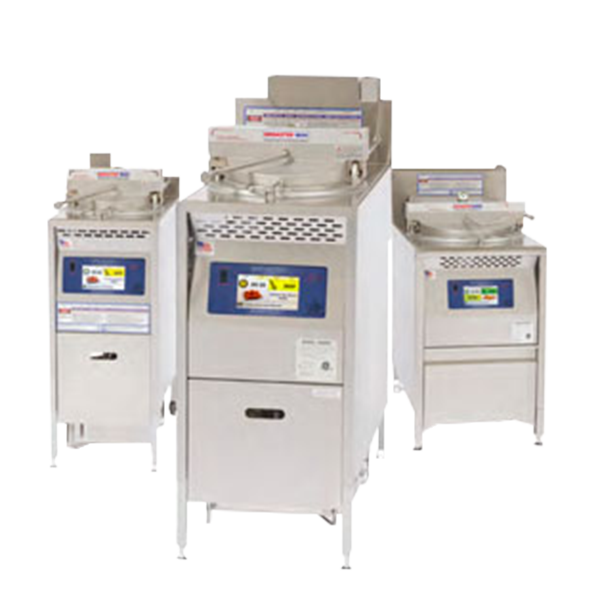 It goes by many names: ghost kitchen…dark kitchen…cloud kitchen…blackbox kitchen…virtual kitchen…and more.
Why, then, are we referring to it as a ghost kitchen vs. one of these alternatives? Well…we're just fun like that.
But enough about the name. In order to understand this revolutionary business model, let's start with a definition.
Ghost kitchens are existing commercial kitchen facilities that are used to prepare and package food orders for virtual brands – that is, delivery-only food service brands that don't require a brick and mortar presence.
At Broaster, we've witnessed the rise of virtual brands particularly in the chicken wing space for several years, but when the pandemic hit in 2020…virtual brands exploded alongside demand for meal delivery and online ordering.
And so far…2021 hasn't slowed these trends down.
Benefits for Virtual Brands & Existing Kitchens
Whether you're looking to build a virtual food brand, or you have a commercial kitchen facility with available capacity, ghost kitchens can be mutually beneficial.
For starters, the lease costs are low compared to brick & mortar restaurants which is a big deal for those without significant startup capital looking to add minimal overhead.
Another advantage can be found in location. Without the need to sit on a well-trafficked road for top-of-mind awareness and convenience, virtual brands can ideally find ghost kitchen locations closer to where their customers are ordering from, so they can keep wait times short and hungry people happy.
On the flip-side, with many traditional food service establishments' having their ability to generate sales hamstrung by stay-at-home orders and social distancing, businesses have had to pivot quickly to find new revenue streams.
For existing food service providers who now find themselves with a working commercial kitchen and a newfound capacity to fulfill orders, making this extra prep space available to virtual brands could be the perfect plan to help right the ship.
Further reading: Everything You Need to Know about Cloud Kitchens (a.k.a. Ghost Kitchens) in 2020
How to Get in on the Ghost Kitchen Movement [7 simple steps]
Step 1: For virtual brands, start with choosing to deliver on a food concept that satisfies a consumer want or need.
Step 2: Create a snappy, memorable brand name and logo to help you break through the clutter.
Step 3: Ensure you have access to the cooking equipment you'll need to fulfill orders and deliver on your promises
Step 4: Nail down the food product that you'll need and how you'll be supplying it, storing it, etc.
Step 5: Create signature recipes and menu items to build intrigue and drive repeat business
Step 6: Invest in some level of mobile POS system
Step 7: Get your brand up on a delivery platform like Grubhub, Doordash, Uber Eats, Eatstreet, or hire your own delivery drivers as a low-cost alternative (especially for those in rural areas)
Need a Trusted Partner for Support Along the Way? Broaster Can Help.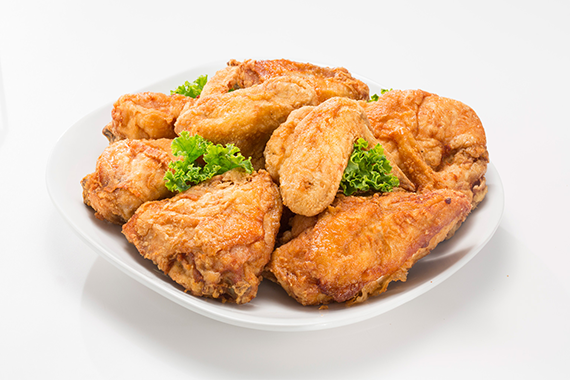 If you're interested in starting your own virtual chicken brand and utilizing a ghost kitchen, Broaster can be a valuable part of the process.
With over 65 years in the food service industry, we can help your brand find its wings (pun intended) through our trademarked or private label food programs, turnkey cooking equipment, as well hands-on training, marketing support, and more.
And it all starts by reaching out to Broaster online today to learn more about who we are, what we offer, and how we can help your virtual brand succeed.