PREMIUM QUALITY, MAXIMUM EFFICIENCY
For more than 65 years, Genuine Broaster Chicken has been providing a faster and more convenient way for establishments to provide premium restaurant-quality chicken that keeps customers coming back for more.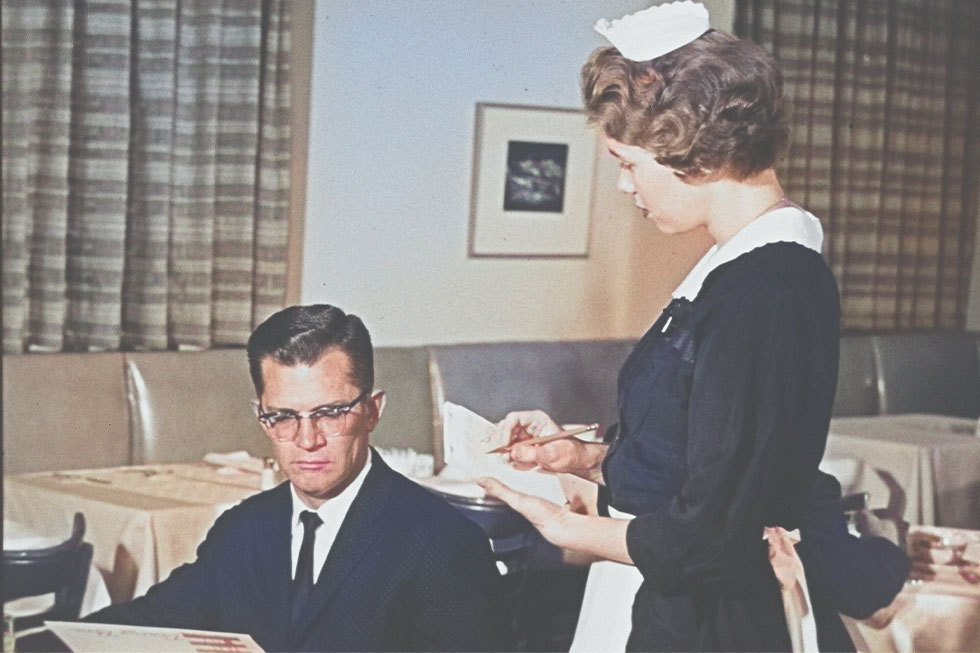 Don't let the "fast and convenient" mislead you. Genuine Broaster Chicken actually got its start in high-end Midwestern supper clubs. Even though consumers can also find Genuine Broaster Chicken at more and more grocery stores and convenience stores, that same restaurant-level quality is as much a staple as fried chicken itself.
"Fried chicken has always been one of those staple American comfort foods," says Brian Kenny, Director of Broaster Foods Operations. "That's why fried chicken continues to be a popular restaurant menu item today."
America's love for fried chicken grew even stronger during the pandemic as the take-home trend took off. Now, with inflation hammering consumers' pocketbooks, fried chicken is getting another boost.
"Many guests are going back to those comfort foods they know they'll love and are a great value," says Broaster's Chef Ken Folisi.
Fried chicken is at the top of the list — but it has to be premium-quality fried chicken.
3 keys to premium-quality fried chicken
There are three keys to a profitable, sustainable fried chicken offering:
Fresh chicken
Customer-raving recipes
Efficient processes
"Serving fresh, hot chicken can make your establishment a top-tier choice," Chef Ken says. "Some people try to keep chicken in a holding cabinet for hours and hours. That doesn't work. The most flavorful, restaurant-quality chicken is always fresh."
In some instances, operators can simply order pre-marinated chicken from Broaster which means it will always be fresh and seasoned perfectly, all the way to the bone. But if an operator is handling the marinade process in-house, Chef Ken says it is crucial to ensure a supply of high-quality chicken from a reputable supplier.
Speaking of marinade, that's a vital component to key number two: executing time-tested recipes customers will rave about.
"Our marinade is essentially like a brine," Chef Ken says. Best practice is to allow the chicken to marinade anywhere from 8 to 24 hours. "So you marinate overnight, coat the chicken the next day, follow a couple of other simple procedures, and you're ready to fry," Chef Ken says.
The other critical recipe piece is the coating. Notice the word "coating" – because a coating is much different than a "breading."
"Our coating isn't a real heavy breading like you'll sometimes find with other fried chicken recipes," Chef Ken says. "That means the chicken will be a lot less greasy, but still very juicy and flavorful. The customer just doesn't feel like they have to go wash their face after eating a couple pieces."
With the third key of creating an efficient kitchen process, Broaster's unique coat-ahead process provides an advantage.
"You're able to coat the chicken all at one time because it holds up extremely well in the refrigerator for several hours," Chef Ken explains. "That's different than a lot of fried chicken programs where you have to bread the chicken on demand. That requires more labor, time and ultimately expense. Our process for traditional 8-piece, bone-in chicken is a lot simpler and more convenient."
The cooking equipment also plays an integral role in process efficiency. With the Genuine Broaster Chicken program, Broaster's state-of-the-art pressure fryers cook the chicken more evenly to help seal in the juices.
"Our pressure fryers feature a round pot," Chef Ken says. "That allows for even heat distribution. And just using pressure in general helps seal in those juices while allowing you to still get a crispy product that tastes really fresh."
The speed of a Broaster pressure fryer provides another advantage. By reducing the cook time by an average of 25%, the operator can cook to order if they want to. Additionally, Broaster's unique coat-ahead process allows cooks to quickly get chicken into the fryer after an order is placed.
"The bottom line is that our equipment and cooking process allow operators to spend less time cooking, but still ensure that the product always tastes fresh," Chef Ken says.
When it comes down to it, freshness is the name of the game in the fried chicken business – from the fresh raw ingredients to the fresh, hot, juicy finished product that is served up to customers. Genuine Broaster Chicken provides all of that, all while helping restaurants, bars, grocery stores, c-stores and other establishments increase efficiency and maintain consistency.
For establishments that want to provide a quality fried chicken program but aren't sure about their capability of working with fresh ingredients, Broaster offers a unique freezer-to-fryer program. CLICK HERE for more information.