Rock County Smokehouse: Get Great BBQ All Day Without It Taking All Day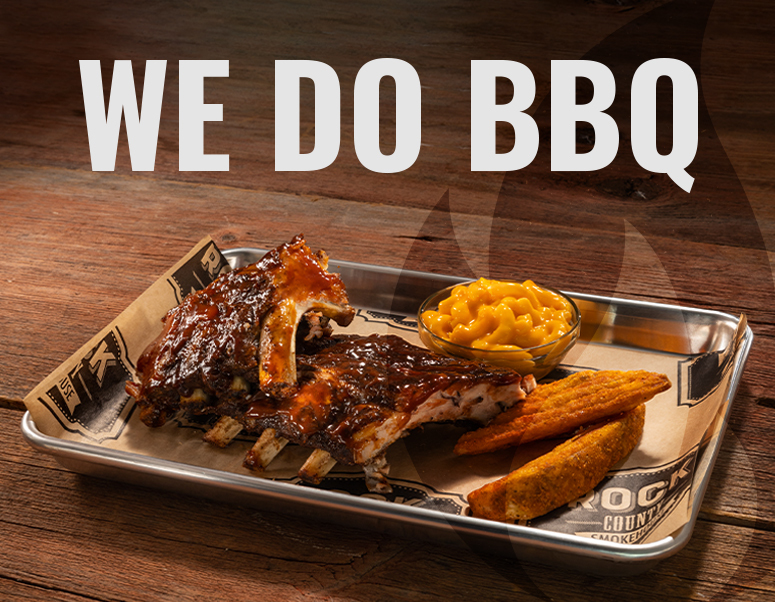 At the intersection of trusted commercial cooking equipment and the ongoing trend of smoked BBQ products sits Rock County Smokehouse – Broaster Company's most recently launched branded food concept, introduced in 2019.
Rock County Smokehouse is an all-inclusive, turnkey, trademarked food program (created for convenience) that features real, wood-smoked meats and pressure smoking equipment that cooks in a third of the time of a conventional smoker.
With over 65 years of providing premium cooking equipment, signature menu items, and knowledgeable operator training/support, Broaster is the perfect partner for anyone looking to serve up the best BBQ in town all day long…without it taking all day long.
But…why BBQ? Let's dig into the details.
Start Satisfying BBQ Hungry Customers & Gain a Competitive Edge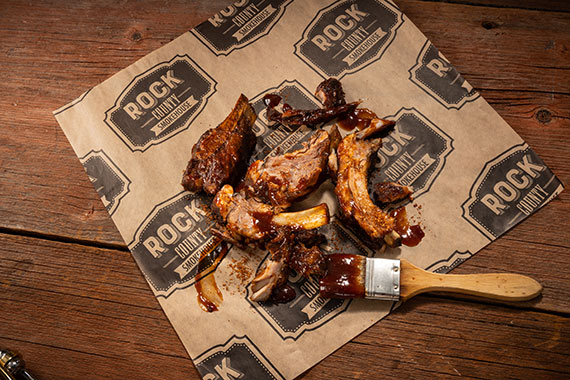 We know from recent BBQ consumption trends that the category as a whole has grown steadily over the last several years…with the growth of select BBQ chicken products rising over 30% in that time frame.
This falls right in-line with what we already know about trends in food service as a whole: at the moment, chicken rules the roost! Your hungry customers simply can't get enough of it.
But what's even more interesting about the increasing demand for smoked meats slathered in BBQ sauce is that not many convenience stores or quick-service restaurants are currently serving it.
This provides a significant sales opportunity for your business and can be a great differentiator between you and your close competitors.
The Right Equipment Makes All the Difference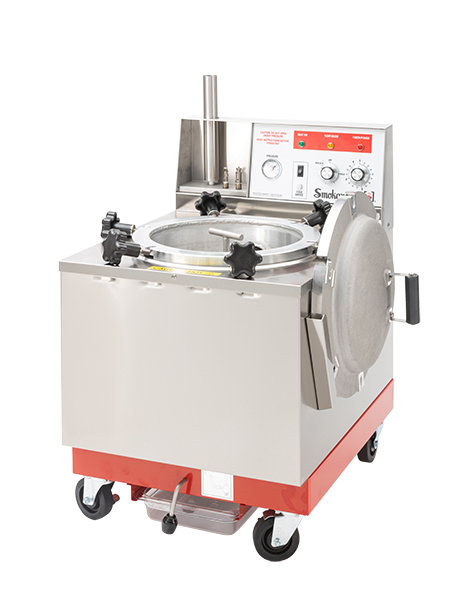 You always smell great BBQ before you see it. The aroma is sweet, smokey, and begs customers to come inside to grab some grub.
You just can't get that same effect from meat that comes out of a bag or tray (which is the primary way to attempt to serve BBQ products in a convenience environment), but that proves the importance of smoking meat and serving it fresh all the more.
It's essential to providing a great customer experience that will leave them wanting more and cause a return visit.
But for most c-stores and quick-service restaurants, smoking meat is a major time, space, and labor commitment, and that's why we created the Smokaroma pressure smoker – a truly unique piece of commercial kitchen smoking equipment that provides a practical solution to this challenge.
Our pressure smoker combines the modern scientific method of pressure cooking with real wood smoking to deliver juicy, flavorful food in a fraction of the time it would take a traditional wood smoker.
The Smokaroma offers a small footprint, reduces shrinkage by up to 40%, and provides the power to smoke up to 45-lbs of ribs in just 90 minutes!
Whether you need a single Smokaroma, multiple, or additional ancillary equipment like retail merchandisers and back-of-house holding cabinets, Broaster can be your full-service partner when you become a trademarked Rock County Smokehouse Operator.
The Rock County Smokehouse BBQ Menu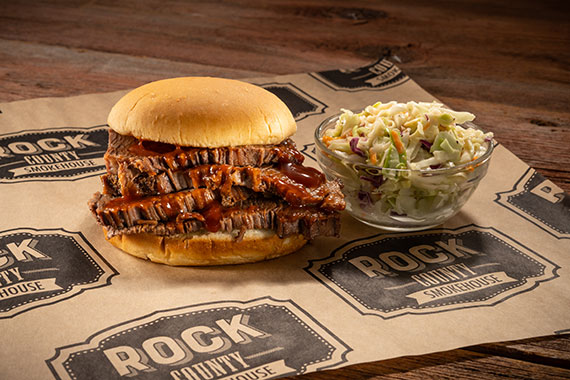 So now that you've got your cooking equipment, let's talk menu items! Rock County Smokehouse offers all your tried and true BBQ favorites plus all the fixins'.
Let's start with the fresh, wood-smoked meats seasoned to perfection with our proprietary rub of blended spices:
Baby Back or Spare Ribs
Pulled Pork
Tender, Juicy Beef Brisket
Smoked BBQ Chicken (either on-the-bone or pulled)
Variety of Other Specialty Meats
You can also pair these up with Broaster Signature sides:
Signature Baked Beans
Signature Coleslaw
Signature Mac 'n Cheese
Smoked Potatoes
Potato Salad
If you just felt a rumble in your stomach…don't worry – that's normal. It happens all the time – especially when you share this tasty menu with your customers.
Get Up & Running Fast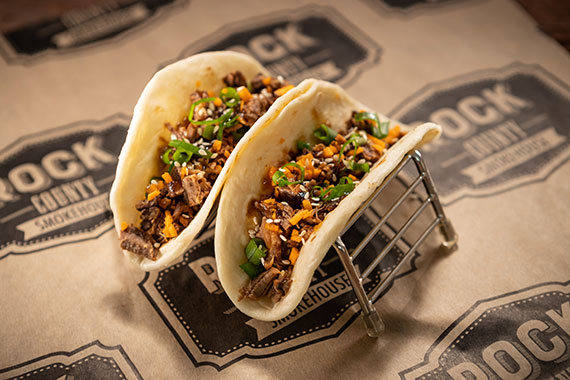 Alright, we've tortured you enough with all the BBQ menu stuff, so let's switch gears and talk logistics. Rock County Smokehouse really is a turnkey food concept, and that extends beyond just what your customers will see, smell, and taste.
On top of providing a fantastic ready-to-serve menu and one-of-a-kind pressure smoking equipment, Rock County Smokehouse operators also receive over 65 years of Broaster's food service expertise and training to get you up and running quickly.
Unlike traditional BBQ joints, your c-store or quick-service restaurant doesn't need a professional smokemaster. Why? Because when you partner with Broaster, we'll help train you and your cook staff to ensure anyone you choose can use our intuitive Smokaroma pressure smoker to cook up mouthwatering smoked meats and deliver them hot and fresh to your customers every time.
You also won't need to budget money and space for a big trailer or outdoor awning. With Rock County Smokehouse, you can skip all those extras and opt for a compact but powerful cooking appliance (only 5 sq. ft. of floor space required), so you can easily add one or more appliances to your back-of-house without a hitch.
Become a Rock County Smokehouse Operator
With thousands of licensed operators worldwide, Broaster Company is the industry leader in branded food concepts.
From famous Genuine Broaster Chicken to convenient Broaster Express — and now versatile Rock County Smokehouse — our all-inclusive programs strengthen our operators' businesses and fuel both short and long-term profitability.
And the best part? All our programs come without the franchise fees, so you keep all your own profits.
Want to learn more about how to become a Rock County Smokehouse operator and all of the requirements? Feel free to reach out online today!