Smarttouch Ventless Fryers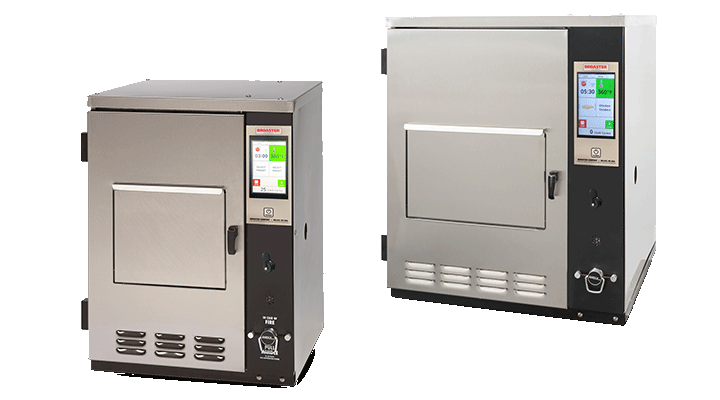 Broaster Equipment introduces the NEW VF-2 and VF-3 Ventless Countertop Fryers with Smarttouch technology. Simple and intuitive touch screen controller makes cooking quick and easy!
UNIQUE AUTO-COMP WITH SMARTTOUCH CONTROLLER
Automatic temperature compensation, meaning controller will add or subtract time based on the degree of temperature difference compared to set point, to ensure product is fully cooked.
FULL COLOR DISPLAY, FOOD PHOTO, UP TO 100 PRESETS
Controller is preloaded with all your favorite Broaster Foods products and photos so it is easy to see what you are cooking. Controller can store up to 100 menu items for quick recall.
ON-SCREEN PROMTS
On-screen prompts assist users in operation and maintenance functions.
ROUND COOKING WELL DESIGN
Proven round well design is engineered for durability, more even heat distribution, and efficiency; no cold spots or corners.
ACCESS DOOR TO PRODUCTS
Front load access door allows for convenient ease of loading and unloading of product. Cleanup is also easier with no additional
shoots or doors to manage.
AUTO LIFT
Ensures consistent product output by automatically lowering and raising the cooking basket.
Let's Get Your Questions Answered
TECHNICAL SPECIFICATIONS
For more information on the NEW series of Ventless Countertop Fryers from Broaster Company:
VF-2 Ventless Countertop Fryer with Smarttouch
VF-3 Ventless Countertop Fryer with Smarttouch