Feeling "Under Pressure?" Let Broaster Help You Turn Coal Into Diamonds

Are you feeling the pressure this year? Many restaurants, convenience stores, other food providers, and their patrons are as well. But the truth is…operating under pressure isn't exactly a foreign concept to those of us daring enough to cook and serve food for a living.
That being the case, we can also undoubtedly say that the rise of the COVID-19 pandemic brought about an entirely new layer of pressure and complexity that none of us could have seen coming.
Pressure Changes: Pre-COVID to the Present
At Broaster, we support a wide range of trademarked operators who rely on us for cooking equipment, food programming, operational training, and more (and have done so for over 65 years), so when we say we understand how the pressure points in our industry have changed over time…you know we're being genuine.
Prior to the significant disruptions caused by the 2020 pandemic and resulting months of quarantine, our operators faced a number of pressures in the marketplace but these 3 were the most common:
1) Competition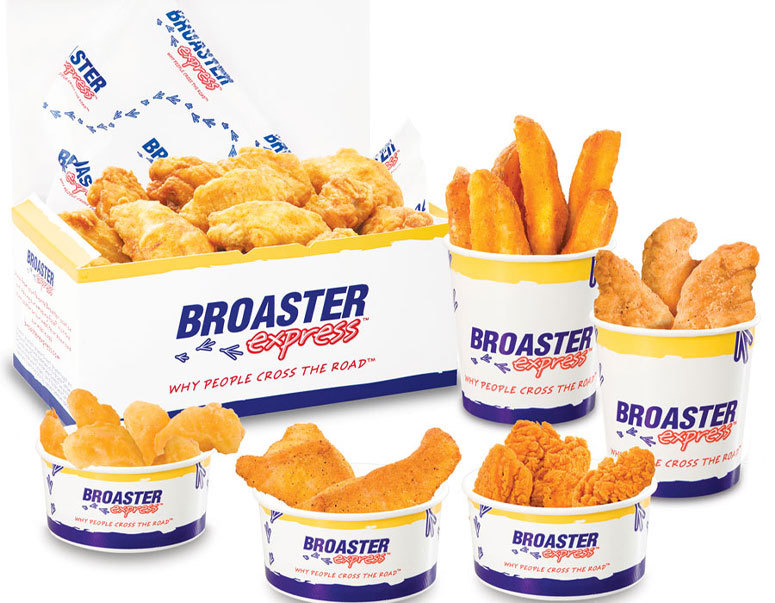 In order to break through the clutter of a highly competitive industry, our operators were/are constantly trying to find ways to differentiate themselves and get a leg up on the place down the street. You really have to fight for every patron's time and attention.
"If you're not innovating, there's literally someone else out there eating your lunch…or dinner for that matter." – Greg West, SVP of Marketing & Food Innovation at Broaster Co.
2) Food Quality
For c-stores featuring grab & go items, this means meeting customers' growing expectations for better quality and more freshly prepared foods…across all day-parts.
For dine-in restaurants, you face the pressure of addressing consumers' growing demand for healthier (and more restriction-sensitive) menu items while also balancing the need to simplify cooking methods with maintaining signature quality. Neither are easy tasks.
3) Controlling Costs
When it comes to becoming more profitable…reducing your costs is absolutely critical, and the two heaviest hitters to your bottom-line are labor and food. But this is a tricky business because it's also vital to keep food quality and customer service high in order to stay competitive.
By their very nature, these two key components are at odds with each other, creating not only pressure but tension between keeping costs low and providing a tasty product with a positive customer experience.
Pressure, pressure, pressure!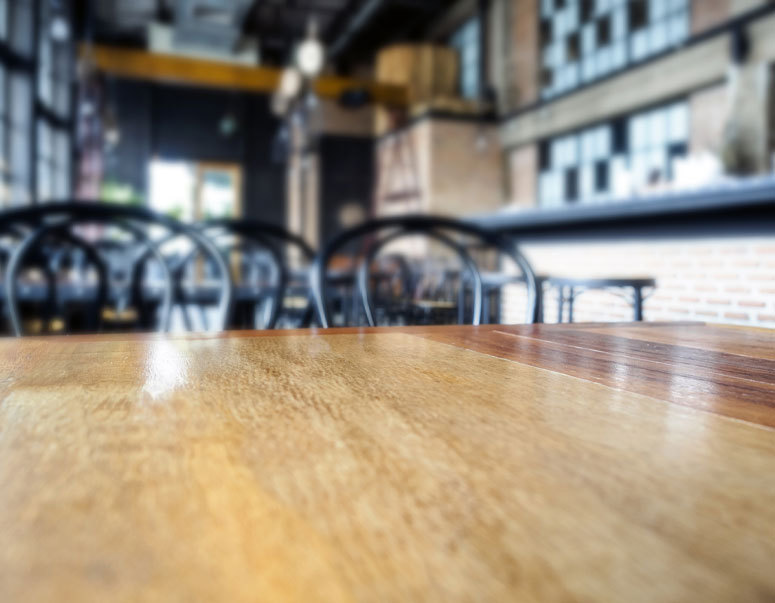 Each of the pressure points above were already prominent when COVID-19 hit and began stacking even more pressure on you as an owner or manager of a food service operation, such as…
Developing curbside, carry-out, off-premise menus / ordering platforms
Amplifying to-go packaging inventory or transitioning to new packaging
Creating "contactless" grab & go food safety practices
Navigating constant, relentless changes in CDC guidelines
Identifying & executing new revenue streams and food concepts
As these pressures have continued to compound, many food service establishments haven't been able to make it. The ones who've weathered the storm best were those who were well-established in their communities, quick to adapt to the challenges they faced, and took full advantage of the opportunities available to them.
This brings us to the present and looking to the future. The adversity and threats are still very real, but if you're willing to consider forging a new path forward…there's plenty of room for optimism.
"The good news is that all of this is survivable. People will always love to eat…and have a strong desire for good food." – Greg West, SVP of Marketing & Food Innovation at Broaster Co.
The bottom-line is…when faced with pressure on all sides, we all have two choices: we can fold under its weight…or, we can embrace it, harness it, and allow it to change us for the better.
Which will you choose?
The Diamond Analogy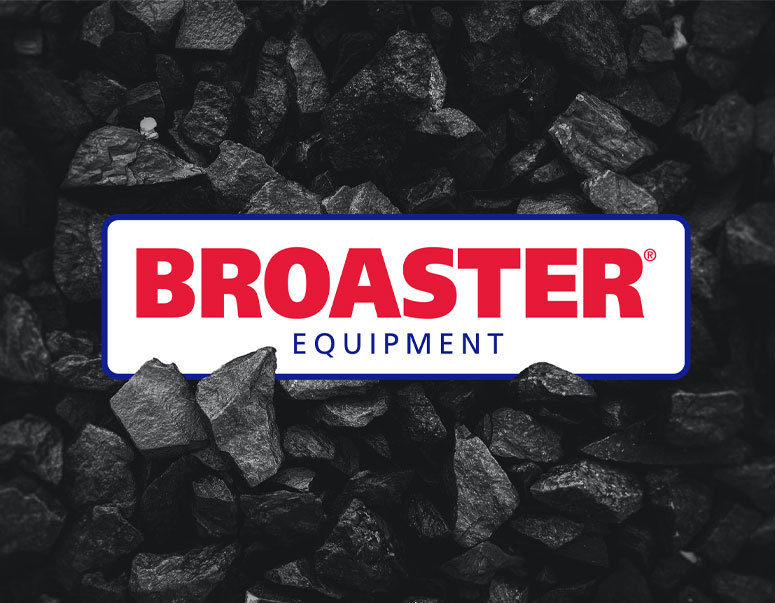 At Broaster Company, we believe that in order to properly understand the power of harnessing and embracing pressure for business success, it's as simple as considering a lump of coal.
Now, there's nothing overtly special about a lump of coal. Sure, it can be used as a fuel source but other than that, it's basically a hunk of carbon.
Under the right conditions, however, this little cluster of carbon can become something significantly more valuable – a diamond…the hardest natural substance on Earth.
Allow us to illustrate the process as well:
All natural diamonds start as pure carbon – an element that's fundamental to life – located deep within the earth's crust
Extreme temperatures and pressure in the earth's mantle alter the chemistry of these chunks of carbon, producing diamonds and embedding them into rock
These chunks of rock are then brought to the earth's surface through disruptive phenomenon taking place in the earth's crust
Once at the surface, the diamond-studded rocks are then mined for the diamonds held within
And, once harvested, the diamonds go through a process of refinement and are expertly crafted to fit precisely into fine jewelry as well as many industrial applications
Your quick-service restaurant, c-store, grocery deli, or alternative food service venue can work in much the same way – starting with raw materials and making your way toward a place of refinement and value.
The only remaining question is…how?
Harnessing the Pressure: Turning Coal Into Diamonds
At Broaster Company, we understand how pressure can be used to your advantage, empowering you to outperform competitors and create unique, memorable, and meaningful dining experiences for your hungry patrons.
After all, we've been harnessing the benefits of pressure within our cooking equipment since our Founder, L.A.M. Phelan invented the first pressure fryer back in 1954. We can also attest to the fact that when pressure is embraced and utilized correctly, it has the power to transform your business into a profitable, well-oiled machine.
But this doesn't just happen. It's a process of taking intentional steps toward turning a clear vision for your food service establishment into a reality. Here's what we recommend:
1) Get Back to Basics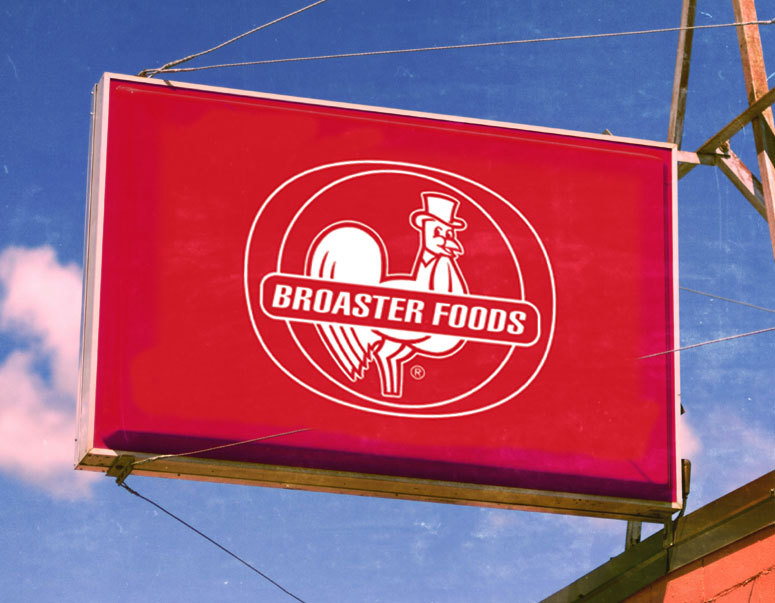 In times like these with so much uncertainty, it's more important than ever to be certain of who you are and who you want to be.
Just as a diamond starts as a fundamental, basic building block of carbon, you can start by getting clear on your eatery's strengths and weaknesses, what keeps your regular customers coming back, and the like.
This may take some soul-searching but we promise it will be well-worth it to re-establish a foundation that's strong, resilient, and ready to build upon.
Speaking of building, one great building block to ensure stability and consistency for the future is to connect with a best-in-class partner like Broaster Company.
As a trusted champion of all things pressure fried and pressure smoked, we invite you to bring us your questions or service gaps and we'll bring you actionable answers quickly and efficiently to keep you pressing toward your goals with confidence.
2) Embrace the Pressure & Transformation
The pressures found within our industry don't exist in a vacuum, which means your unique business challenges don't either.
As you begin to look at ways to embrace pressure, try to avoid zeroing in a single obstacle without considering how it affects the other facets of your business.
Instead, start with an overarching view and allow this perspective to both inform and transform how you'll go about reasonably executing your vision.
This is where the real diamonds are formed. It's all about dialing in the right environment and balancing best practices to ensure that the end result is a gleaming, glistening, attractive food service model that will appeal to your most loyal customers both in the short-term and for years to come.
At Broaster Company, we're here to help support you through the process of embracing the pressures and conditions you find yourself in.
3) Find Support to Address New Challenges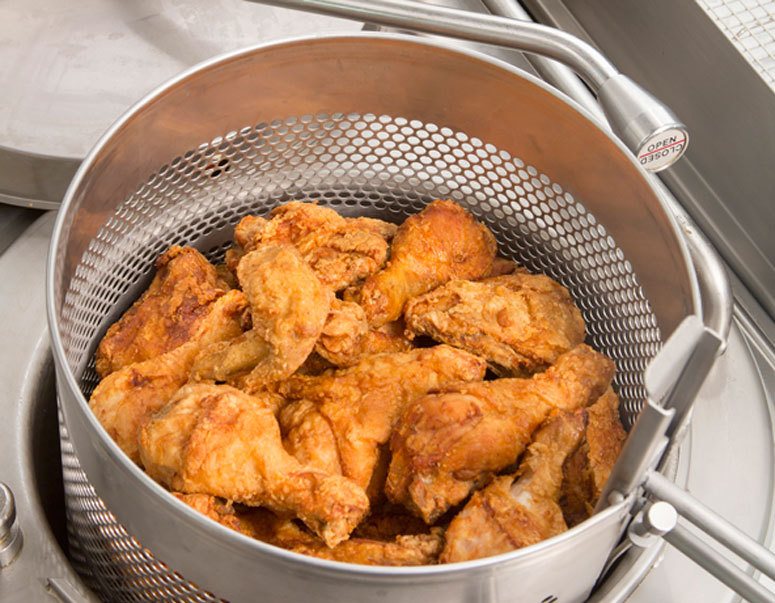 Just as diamonds are brought to the surface by disruptions within the earth's mantle, this process of discovery and rediscovery is likely to bring new challenges to the surface of your attention.
When these unexpected obstacles present themselves, it's great to have a trusted partner to help you look for solutions on-the-fly. At Broaster Company, there's nothing we enjoy more than easing the pressure of our operators by helping them conquer an equipment, training, or menu challenge.
We pride ourselves on being your one-source solution for all food service needs, but we can also back it up.
Unlike many of our competitors, we have a whole lot more to offer than simply our best-in-class cooking equipment. While we do manufacture (all in the USA), sell, and distribute commercial cooking equipment at Broaster Company, we also…
Offer business operational coaching, training, & support
Provide (3) branded, turnkey food platforms with signature recipes/foods at your disposal
Coordinate and execute new product development and product marketing expertise to share with our partners
Because we've been around for over 65 years, we've worked with food service operations of all shapes and sizes in a wide range of capacities. No matter the size of your need or your business, Broaster Co. has a solution that fits.
4) Crack Open Your Potential Within
At this stage in the game, you've established a strong foundation, harnessed the environmental pressure to work for your benefit, and even found the support you need to solve ad-hoc business challenges as they arise.
Well done! Now, it's time to implement your revamped food operation by chipping away at old processes or procedures to mine the shiny gemstones that will lead to your future success.
After establishing new and improved S.O.P.s, the next crucial step toward executing at a high level is to ensure your staff is engaged, well-trained, and ready to prep, cook, and serve hot and fresh food for your patrons to enjoy.
Broaster Company can help relieve some pressure at this point in your transformation as well. Our cooking equipment comes standard with easy-to-use controls, and we also provide you with training and support to make sure your staff is comfortable with the entire cooking and serving process.
We've got you covered. When it comes time to crack open the potential of your food operation…Broaster Co. has the right tools for the job.
5) Reap & Refine
With everything ready for launch, it's officially time to serve up signature menu items that are delicious, consistent, and actually profitable for your business.
You've successfully taken what was once a lump of coal and have harnessed the pressures around you to transform into a beautiful diamond you can be proud of.
Now's the time to turn your focus toward keeping things running as smoothly as possible, while reaping the benefits of happy customers, repeat business, and profitability.
But don't get too comfortable! As you know, the wild world of food service is ever-changing and that means always looking for ways to improve, innovate, and impress.
"It really is an exciting and innovative time to be part of the food service industry. It may be the 'Roarin' 2020s' for all we know.
With technology increasing and per capita chicken consumption continuing to grow year over year, there are some major opportunities out there for businesses (and the industry as a whole) to rise up, reinvent themselves, and become more resilient heading into the future." – Greg West, SVP of Marketing & Food Innovation at Broaster Co.
If we can take one final lesson from our diamond analogy – it's this: don't be satisfied with a raw diamond. It takes refinement and ongoing maintenance to keep it sparkling brighter than ever.
The same goes for your restaurant or c-store. If you can remain steadfast in your mission to provide your patrons with mouthwatering menu items, memorable experiences, and meaningful customer service, while always being open for ways to grow and improve, you'll truly stand out as a diamond in the rough.
The Pressure's On – What Will You Do About It?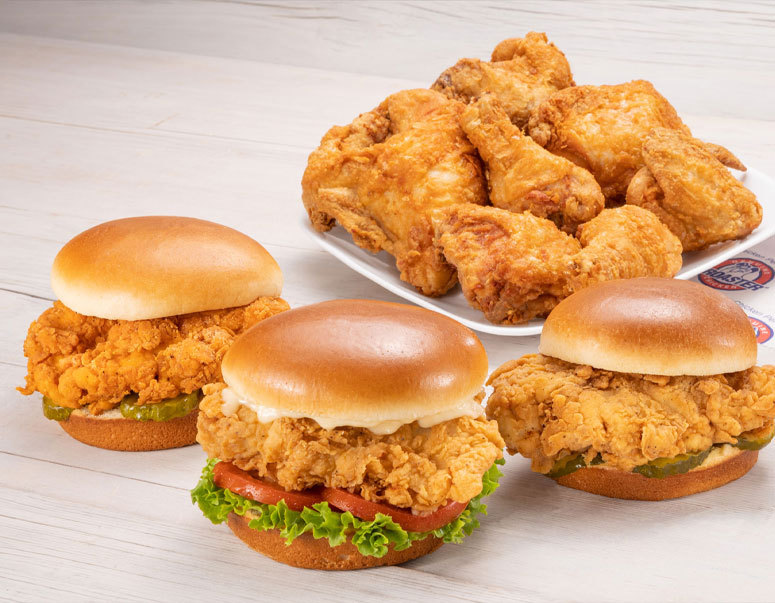 If you're feeling the pressure and aren't sure how to harness it for your restaurant or c-store's benefit, a great place to start is to offer proven food concepts that don't miss.
For us, that means truly craveable Broasted Chicken or signature smoked meats, depending on preference. Our proprietary recipes, seasonings, and cooking methods are unmatched in the category and provide a great number of advantages to our operators.
The benefits of pressure frying and pressure smoking with Broaster are threefold:
It's faster – compared to open frying, our operators can pressure fry their chicken and other food products 20% quicker. Plus, compared to traditional wood smoking, our Smokaroma Pressure Smoker produces mouthwatering smoked meats in half the time.
Better yields – our pressure cooking methods lock-in moisture to retain more of your original cooking weight, meaning less waste and inefficiency and more tasty food to serve your patrons.
Superior food quality – food products cooked in our efficient Broaster Pressure Fryers or pressure smokers also absorb less oil, resulting in food that's juicy and flavorful on the inside and perfectly crispy on the outside. Plus, our round cooking wells distribute heat evenly so you won't have to worry about cold spots.
That's just a little taste! If you'd like to learn more about Broaster Company, feel free to ask us a question or request a quote today.
We look forward to learning more about your food service operation! No pressure.